The "Firefly Yoga & Movement Studio" is excited and almost ready for their big Grand Opening tomorrow August 24th from 6-8 pm. Our daughter Kelly and her husband Jeremiah have been working tirelessly remodeling the studio after their recent move from Washington State to Texas. Their heart for 'Firefly Yoga' is for it to be a gift of health for our Central Texas community.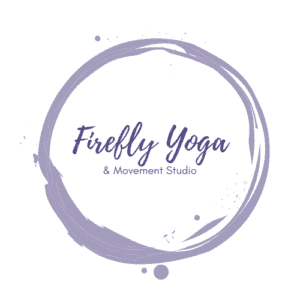 Recently, Kelly and Jeremiah snagged a vacant former tattoo parlor and transformed it into a gorgeous, peaceful space ready to offer high quality, unique sessions for any skill level and interest.
Clearly, you'll want to stop by to view the space and learn about the available classes starting next week. There will be delicious food and valuable door prizes. Swing by the open house at a time that works for you.
The teachers at Firefly are very likable and skilled. Kelly, Nicole, Amanda, Kaylenn, and Kirsty lead a variety of classes. Also, you'll find Vinyasa/Hatha Yoga, Chair Yoga, Yin and Restorative classes. Chair Yoga, Mom and Me Yoga, Holy Yoga and Refit are on the calendar ready for you to book! Trapeze Yoga classes start in December.
The address is 1684 Morgan's Point Road, Morgan's Point Resort, Texas. Across the street from Backyard Barbecue.
Finally, make a point to come on by y'all. You'll be glad you did. If that's not possible, be watching for fun photos of the event. And, remember to check the website and the FB page for current information and to sign up for classes.
Finding a new purpose in living and joy in the day-to-day was the goal when author Kathy Rowland and her entire family (adult kids and grandkids) moved from the PNW to Texas several years ago. The focus of Quiet Hollow is to encourage 'next chapter women' – those who are retired, empty-nesters, or have found themselves without a spouse to jump back into life. And, she shares multiple tips, ideas, and possibilities toward that end. Kathy completed her almost 30 years as an elementary teacher and hopped into over a decade of volunteer work, side hustle-type businesses, and grandchild care before discovering her unique and fulfilling purpose for the next chapter of life. What you read on Quiet Hollow is a large part of that calling. Another part is the happy life she's leading in Central Texas in the same neighborhood as the 3 big kids and her 5 grandkids. She and her college sweetheart husband made sure to add a pool to their new Texas home, so there are lots of noisy, splashy days in their little oasis of a backyard. Come join her on Quiet Hollow in a conversation about finding and living the life you were created to live in this later stage. The chats will be full of laughter, support, faith, and inspiration to create.